What is an extended warranty, and why should you purchase it
Is hassle free ownership of gadgets really a distant dream? Well, not necessarily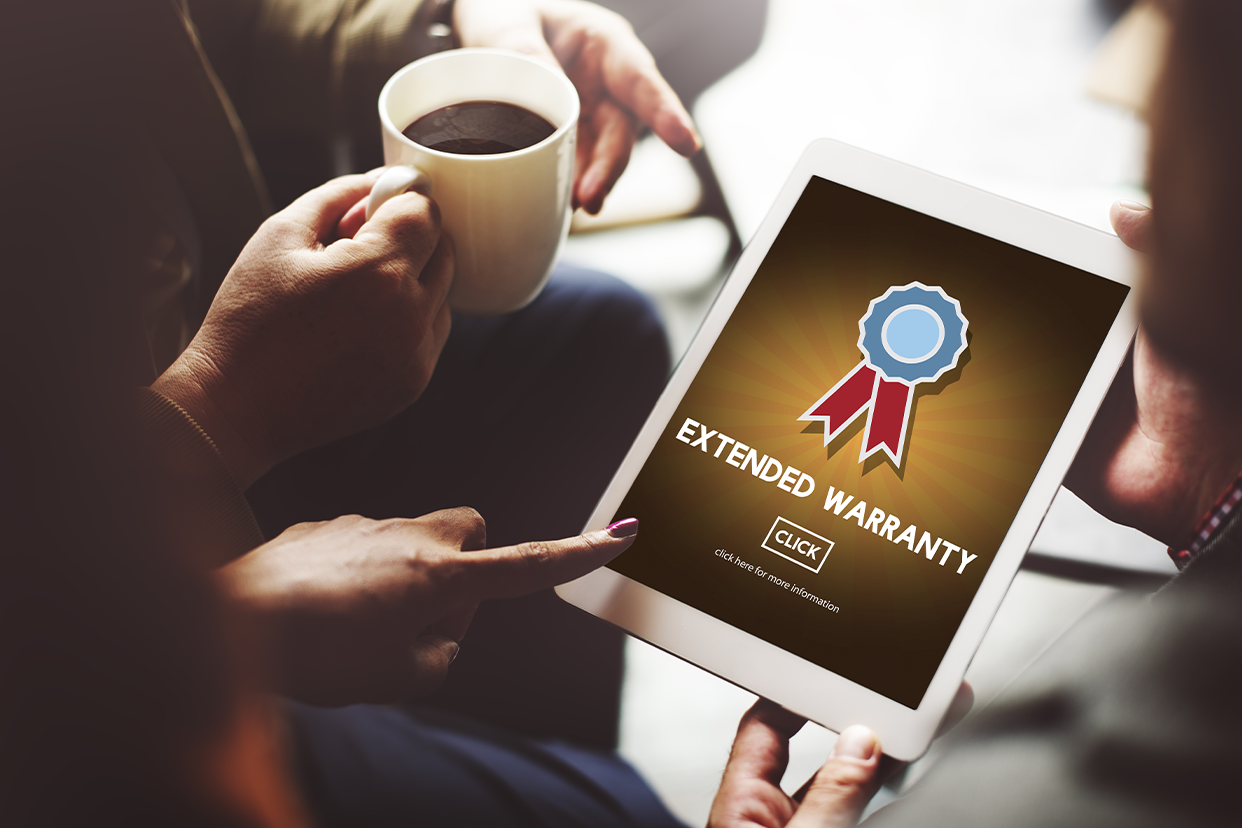 Remember the last time you purchased any sort of gadget? Could be anything, from a smartphone, laptop, television, home theatre system or maybe an air conditioner or refrigerator. Whether online or in the store, you may have seen the seller pushing for something called an 'extended warranty'. Ever wondered what it is, and just why should you consider investing in it? Read on to find out.
<!—H2 title-->
First things first. What is a warranty?
The Cambridge dictionary defines warranty as "a written promise from a company to repair or replace a product that develops a fault within a particular period of time, or to do a piece of work again if it is not satisfactory."
<!—H2 title-->
What is an extended warranty, then?
As you may already have guessed, an extended warranty is a prolonged warranty offered to buyers over and above the standard warranty offered by manufacturers and retailers, and even third-party administrators on new products. The name extended warranty, however, isn't set in stone. It is sometimes used interchangeably with service agreements or contracts, or even maintenance contracts.

ALSO READ: Ensure peace of mind for your phone with an extended warranty
<!—H2 title-->
What does an extended warranty cover exactly?
Depending upon the product and the plan, an extended warranty may or may not cover the usual wear and tear, regular scheduled maintenance activities, accidental damage, and peripheral items, amongst others.

An extended warranty often has a different set of terms and conditions. It also often so happens that extended warranties don't cover anything other than mechanical failure of a product. Furthermore, extended warranties are also often considered null and void if a product is found to have undergone commercial use, deliberate abuse or destruction by owners.

ALSO READ: Creative uses of an old fridge
<!—H2 title-->
Why should you purchase an extended warranty for your gadgets
It's as simple as this – you like your gadget; it likely almost always follows that you want to keep it with you for a long time.

Over a long time, it is but natural for the gadget to be subjected to increased wear and tear, and increased susceptibility to malfunctioning. Of course, regular maintenance does help mitigate the same, but there is only so much even regular services can do. An extended warranty helps protect against the same by providing coverage beyond the standard warranty's tenure to help maintain it.

It ensures that any malfunction can be dealt with in an easy, hassle-free manner, while also ensuring the same isn't too heavy on your pockets. It is therefore a good idea to purchase an extended warranty for your gadgets to ensure an inexpensive and hassle-free long-term ownership experience.
Disclaimer: This post as well as the layout and design on this website are protected under Indian intellectual property laws, including the Copyright Act, 1957 and the Trade Marks Act, 1999 and is the property of Infiniti Retail Limited (Croma). Using, copying (in full or in part), adapting or altering this post or any other material from Croma's website is expressly prohibited without prior written permission from Croma. For permission to use the content on the Croma's website, please connect on contactunboxed@croma.com