4 reasons why you need to invest in a home theatre system
Don't go to the movies, let the movies come to you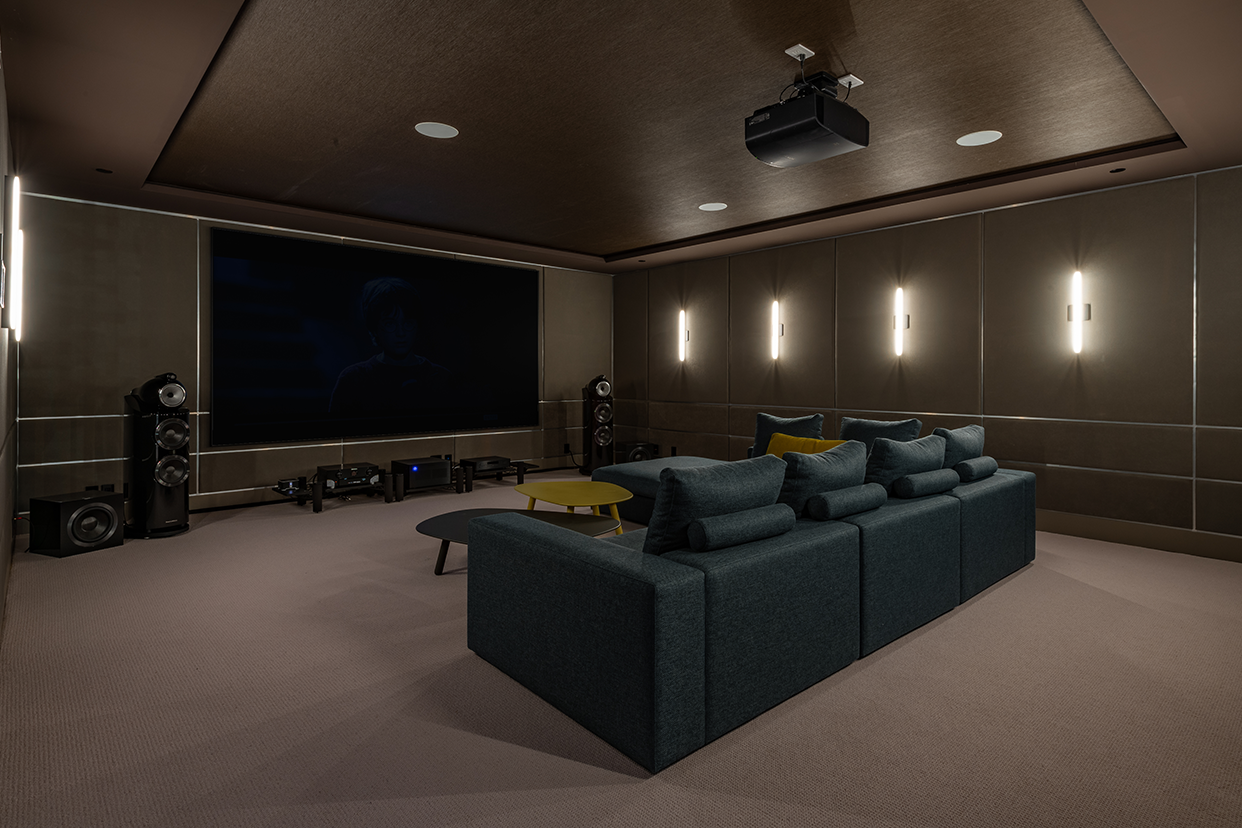 A home theatre system can completely change the experience of watching a movie at home. However, the complicated setup process and the cost involved are why a lot of users often shy away from getting one. Having said that, here are some reasons that may make you want to get a home theatre setup right away.
Perfect entertainment solution for large groups
If you have a large family or group of friends, you probably also have a large screen TV in your living room for weekend binge sessions. However, the audio output experience from a TV or a simple soundbar may not be uniform enough for all members present during such an occasion, not to mention lack a sense of direction. A home theatre can change that by offering a multi-directional sound experience that is much more immersive and enjoyable for everyone.
Rewatch your favourite movies without compromise
Want to recreate the magic of James Cameron's Avatar just like you experienced it in the cinemas a decade ago? A home theatre can take care of your audio needs during a rewatch. Club that with a good, large screen and comfortable seating, and you have a rewatch experience with no compromise.
Recreate the stadium experience in your living room
Watching sports and players win big games live is a dream many of us share. While this may just not be feasible for everyone, bringing the stadium experience home during a game is the next best thing. Tune in to your favourite football, cricket or motorsport event on the home theatre and you'll quickly feel like you have been teleported right into the action.
Private theatre experience
Want to enjoy a relaxing movie but worried about the screams and annoying kids at the cinemas you'll have to deal with? Not anymore. Get a home theatre and recreate the same experience in your own private home. No yelling kids, no screen-blocking latecomers, and all the benefits like rewinding your favourite scenes.
<!—H2 title-->
Popular home theatre systems you can buy
If you're in the market looking for a home theatre, here are some great options to choose from.
Philips 120W multimedia speakers: They are great for those who want the home theatre experience without shelling out a lot of cash. The setup comprises one subwoofer and five satellite speakers, along with connectivity options like USB, Bluetooth and Aux.
Sony HT-S40R 600W soundbar: Want the home theatre experience with the sleek aesthetics and power of a soundbar? Look no further than the Sony HT S40R. The setup offers a 600W sound output, a subwoofer, two satellite speakers, and a receiver.
Focal Sib Evo 200W multimedia speakers: If you want to go all out, the Focal Sib Evo 200W speakers offer a premium 5.1 channel surround sound experience. They come with 8-inch speaker drivers, a subwoofer and offer Bluetooth connectivity as well.
Disclaimer: This post as well as the layout and design on this website are protected under Indian intellectual property laws, including the Copyright Act, 1957 and the Trade Marks Act, 1999 and is the property of Infiniti Retail Limited (Croma). Using, copying (in full or in part), adapting or altering this post or any other material from Croma's website is expressly prohibited without prior written permission from Croma. For permission to use the content on the Croma's website, please connect on contactunboxed@croma.com