Best secret ingredients for your washing machine
Here are some natural ingredients which will keep your clothes clean and fresh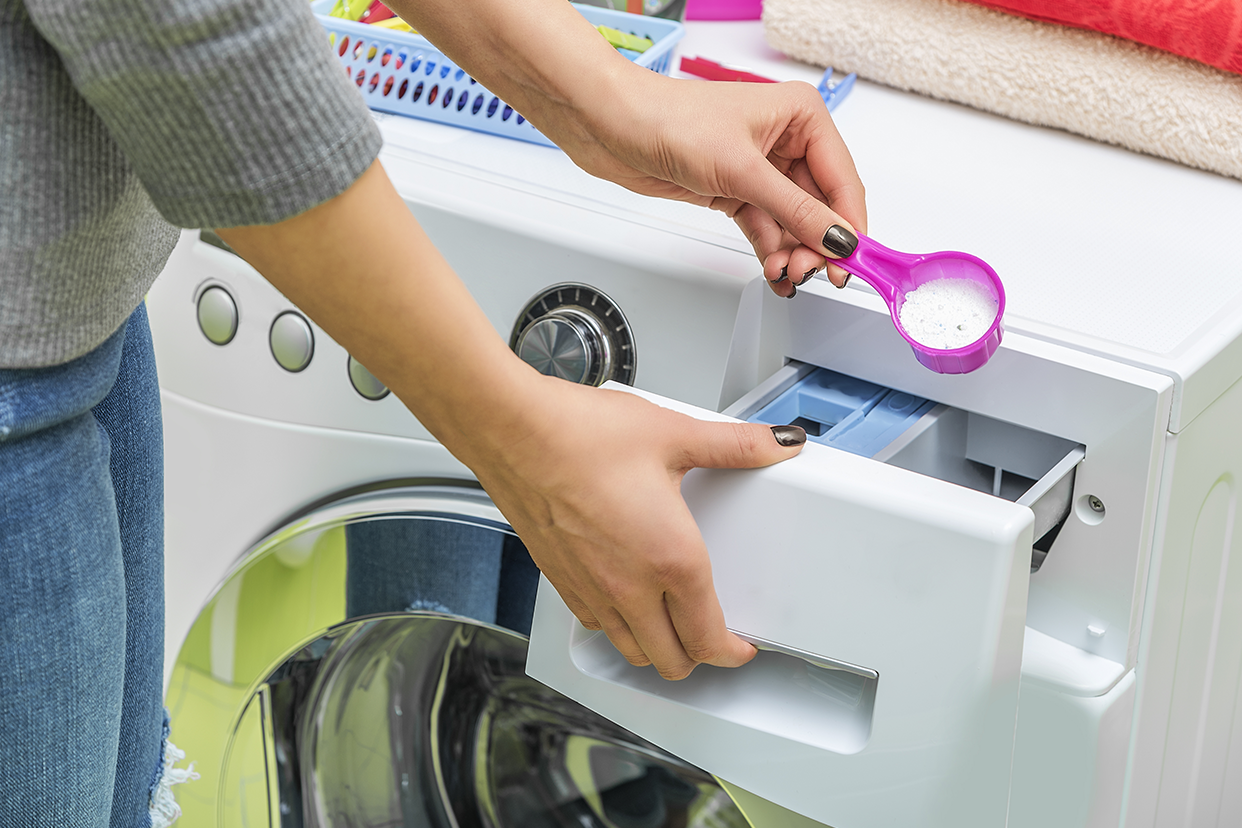 Keeping your laundry clean has never been easier, with the advent of modern washing machines. And while there is only so much your washing machine can clean your clothes, we're here to tell you it can clean them even better! There are a few secret ingredients you can use to get the most out of your washing machine. Worry not, for they are extremely cheap to procure and found in all our homes. Let's take a look:
When it comes to laundry, baking soda is one of the most effective secret weapons. It's a natural, non-toxic solution that can boost cleaning power and soften fabrics without resorting to harsh chemicals. Plus, it's also budget and eco-friendly. All you need to do is add 1/2 cup of baking soda to the wash cycle for a little extra boost to the cleaning process. It helps reduce bacterial growth and get rid of unwanted odour. If you want softer towels or bed sheets, try adding 1/2 cup of baking soda to your regular detergent.
You can also sprinkle a handful of baking soda directly into the machine before you start the cycle to freshen up clothes. To keep clothes smelling great, add 1/4 cup of baking soda to each load during the rinse cycle for an extra burst of freshness.
When it comes to laundry, alongside baking soda, it would be unfair to not mention vinegar. A tried-and-tested favourite for years now, it helps with stain removal, softening clothes as well as removing odour. While vinegar certainly offers multiple uses and is extremely effective while being easy on the pocket as well, it's a good idea to know of all its pros and cons before starting to use it in your laundry.
Adding vinegar to your washer can help break down mineral deposits that have built up over time, reducing the amount of soap residue left on fabrics. It also works well as a fabric softener — just add 1/2 a cup during the rinse cycle for softer clothes and fewer static problems. And if you have any odour lingering in your clothes, a cup of white vinegar added to each load can help get rid of them.
On the downside, vinegar has an acidic smell that often lingers even after washing. Too much vinegar can actually damage fabrics or cause colours to fade, so avoid using large amounts. When used on dark fabrics or denim, vinegar can cause streaks and discolouration in some cases. So, if you're going to give it a try, always test it on a small swatch first.
A third and often overlooked solution is lemon juice. It is a great way to get soft and clean clothes without having to use synthetic fabric softener. Lemon juice's natural acidity helps break down and remove any dirt and grime, but at the same time, it doesn't damage your clothes like some chemical-based fabric softeners. Adding a few drops of lemon juice to your washing machine also helps refresh and deodorise your clothes.
While it's safe to use, there are a few things to keep in mind when using lemon juice in your washing machine. Make sure you dilute the lemon juice with water before adding it to the machine and don't use too much of it.
These are some simple and unique ingredients that are easily available and will help you get the most out of your washing machine. No matter what you're looking for, there's no doubt that adding a few of these secret ingredients to your washing machine will help you get the cleanest and freshest clothes with no hassle. So, if you're looking for an easy and affordable way to keep your clothes clean and smell great, definitely give these secret ingredients a try!
Disclaimer: This post as well as the layout and design on this website are protected under Indian intellectual property laws, including the Copyright Act, 1957 and the Trade Marks Act, 1999 and is the property of Infiniti Retail Limited (Croma). Using, copying (in full or in part), adapting or altering this post or any other material from Croma's website is expressly prohibited without prior written permission from Croma. For permission to use the content on the Croma's website, please connect on contactunboxed@croma.com