Best use of your new Android phones
Get the most out of your phones.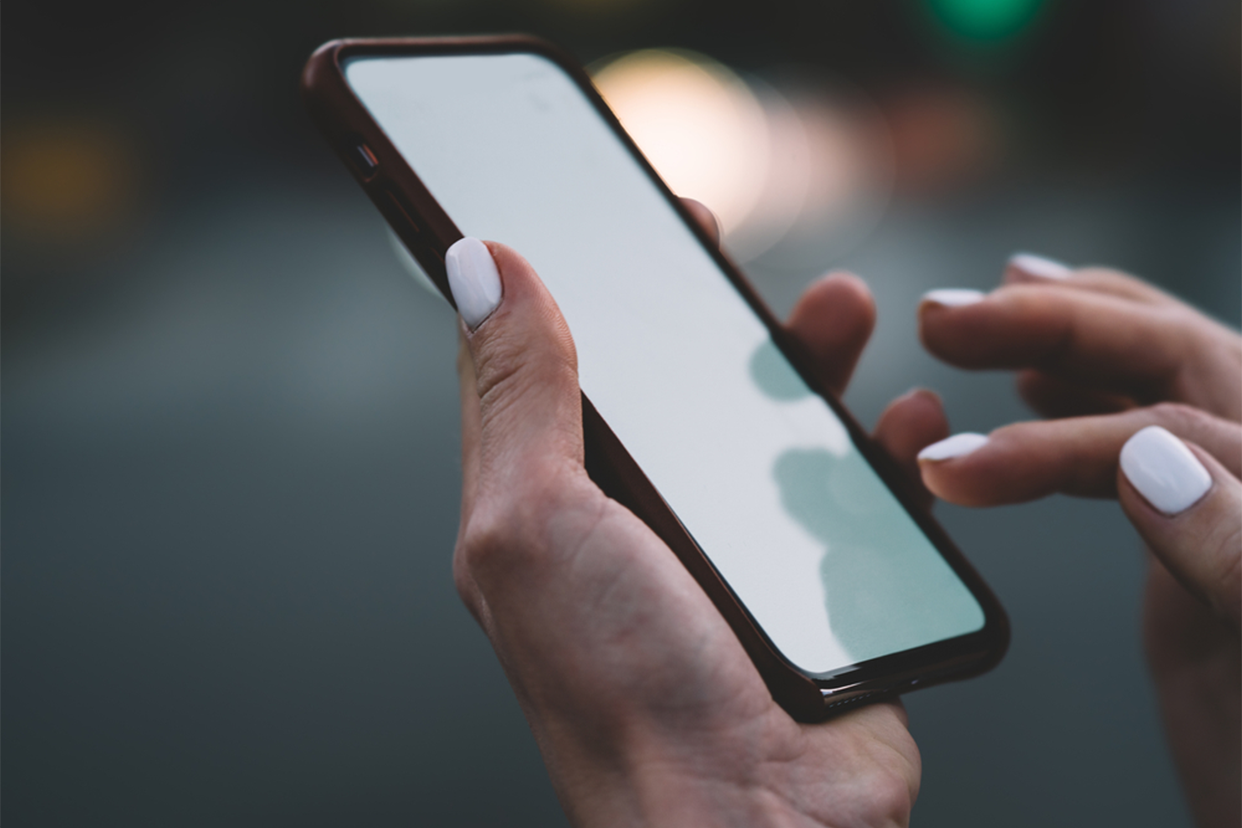 Apart from the regular use of our phones as primary communication devices and social media consumption machines, we can exploit them beyond that as well. Our phones have become a lot more powerful and they are like pocket computers at this point. Let's look at a few of the other things we can use our new phones for! 
<!—H2 title-->
Set up your Phone for Productivity 
Yes, you read it right. While many of us waste time scrolling through social media pages for hours. There are various ways to use your phone to actually boost your productivity. One such way is managing your calendar and documents on phone. For this sync Google apps like Docs, Sheets, Calendar, etc. to your Google account and device. With this, you can access all your files and work on them in a pinch. You can keep yourself concentrated on a single task by limiting a variety of notifications as well as scheduling the 'Do Not Disturb' mode as well. This will let you perform a task with your undivided attention. Your device can remember things for you as well. Just set a reminder and you are good to go.   
<!—H2 title-->
Smartphones for Amateur Photography 
Ever since phones became accessible, clicking photos has become easier. Everyone clicks photos either for social media or for themselves. There is a huge audience for amateur phone photography. The lenses and image processing have evolved a lot and now you can click brilliant photos from your phone and follow a passion for photography on the side. From time to time, you can take part in several phone photography competitions and feel more involved. It is a good creative outlet for you if you are passionate about it. You can also get featured on your phone brand's photography page. 
<!—H2 title-->
Android for Content Creation   
Due to the fast internet and powerful phones, we live in a time where content creation, as well as consumption, is always on the rise. You can be a part of this as well. You can use your Android phone to create online content such as Reels, informative videos, blog posts, and infographics through a variety of apps. The best thing about content creation through your phone is that it is highly intuitive as well as relatively cheap. It doesn't require any expertise at the same time.  
You can utilize your phone to vlog your life and put it out on apps such as YouTube and Instagram. In India, vlogging is on the rise and more and more YouTubers are putting themselves in front of people every day. If you have a knack for it, then your phone is an excellent starting point to try this out. 
<!—H2 title-->
 Smartphones for Photo and Video Editing 
There are multiple editing apps available for both photos and videos on the Android Play Store. These apps are either entirely free or have some paid features as well. Your phone has sufficient power to do these tasks. You can edit photos to put on social media or edit vlogging content to put on YouTube. Though it will take you slightly longer to do so on a phone, it does offer a great alternative in case you have no other device. 
<!—H2 title-->
Smartphones for Gaming 
Mobile gaming has become a huge thing in today's world. If you are a fan of playing games, then your phone can do so as well. Gone are the days of rudimentary and minimalist games for Android phones. Games have evolved a lot. Some of the games offer an immersive and engaging experience. They certainly offer a more intuitive and portable gaming option. You can play some big titles on your phone depending upon the hardware. 
These are just some of the things you can do. The potential is limitless. Android phones are only restricted by their hardware, otherwise, they can be used to do almost anything.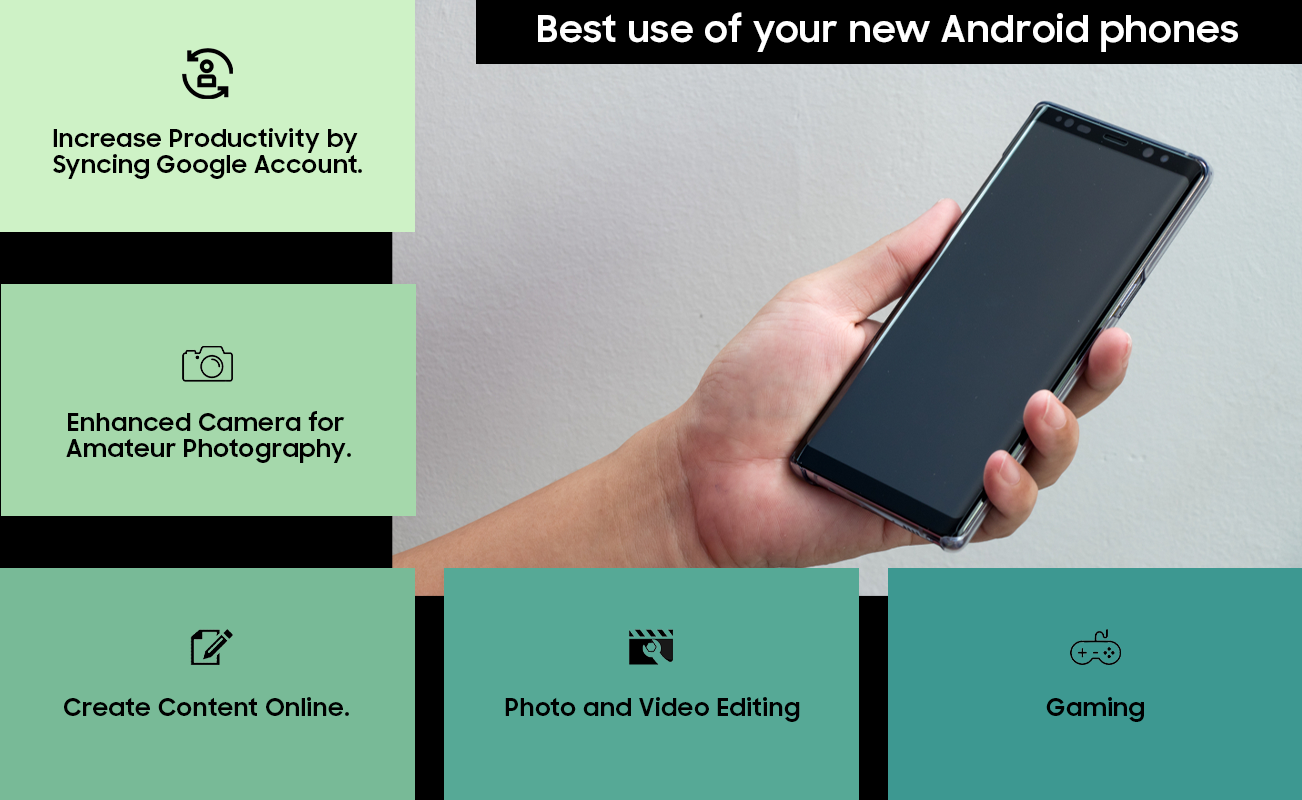 Disclaimer: This post as well as the layout and design on this website are protected under Indian intellectual property laws, including the Copyright Act, 1957 and the Trade Marks Act, 1999 and is the property of Infiniti Retail Limited (Croma). Using, copying (in full or in part), adapting or altering this post or any other material from Croma's website is expressly prohibited without prior written permission from Croma. For permission to use the content on the Croma's website, please connect on contactunboxed@croma.com