Best ways to prevent phones from falling
Save yourself some heartaches with these nifty hacks!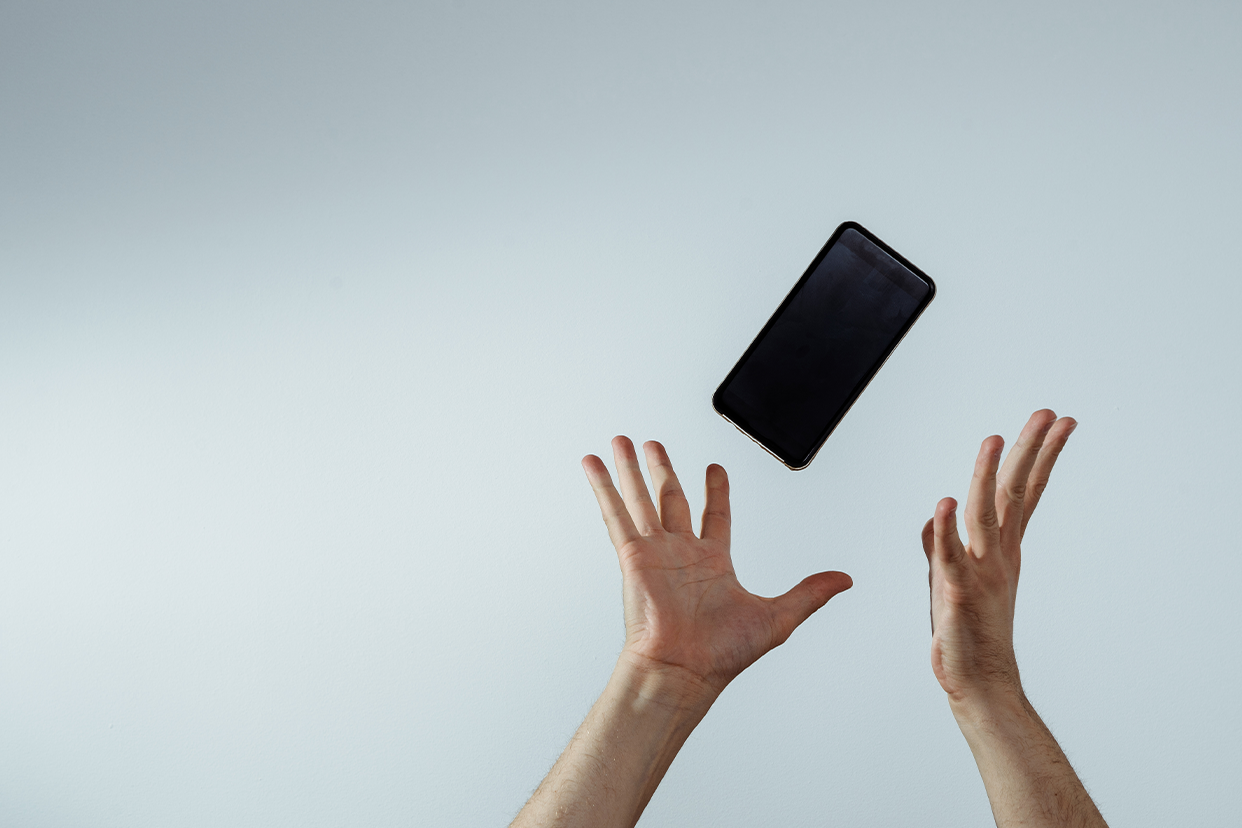 We take our phones everywhere. It is no longer just a communication device but an important and useful tool that helps us navigate life a little easier. Our phone is a compact, intricate, and expensive engineering marvel. No matter how careful we try to be, its compactness can become a downside sometimes. But the question is, is there no escape from dropping our phones every now and then? Well, the answer is yes. But there are a few things you can do which will certainly minimise the possibility of you damaging your phone:
<!—H2 title-->
8 habits that can save your phone from a fall:
1. Phone Case: Putting a phone case on your phone won't just protect your phone from damage against accidental falls, it will also give you extra grip. A grippy, textured phone case will help you to hold your phone without slips.
2. Phone rings / Pop Sockets: This is a simple yet clever way of ensuring your phone doesn't fall out of your hands. It is specifically beneficial for those who use their phones in crowded places while on the move. It is also a good option for those who don't prefer a grippy case.
3. Mind the pocket: There are no stats, but you will still agree that most falls occur while taking a phone out of the pocket or putting it back in it. Be extra mindful and attentive whilst taking your phone in and out of your pocket.
4. Beware of the edge: Always be mindful while placing your phone on a table. Avoid putting your phone near food or liquid, such as at the dining table. Even while working, avoid putting it on the table. If necessary, make sure it is away from any edge.
5. Charge in a secure place: Always put your phone on charge in a trusted spot. And while plugging it in or removing it, be extra careful that the wire doesn't get caught in something. Sometimes in a crunch, we tend to put our phones on charge in unfamiliar places. Avoid doing it. Be extra careful while charging through the power bank , as you have two things to juggle.
6. Off the washroom: Let's not pretend we're not guilty of scrolling on our phones as we mind our own business. Well, as entertaining as it is, you are putting yourself and your phone in peril during the course of it. As a rule of thumb, avoid bringing your phone to places near water. And a bathroom certainly should be the last place on your list!
7. No back pocket: A lot of us struggle with the habit of putting our phones in the back pocket. This practice puts our phones at risk of falling and additionally makes them an easy target for pickpockets.
8. One-hand mode: A majority use their phone that is larger than their palm. It makes reaching the corners especially challenging. And when you can't hold your phone securely with two hands, you have almost no grip on it. In this situation, always activate one-hand mode rather than wiggling your thumb to the top by compromising your grip.
Disclaimer: This post as well as the layout and design on this website are protected under Indian intellectual property laws, including the Copyright Act, 1957 and the Trade Marks Act, 1999 and is the property of Infiniti Retail Limited (Croma). Using, copying (in full or in part), adapting or altering this post or any other material from Croma's website is expressly prohibited without prior written permission from Croma. For permission to use the content on Croma's website, please connect contactunboxed@croma.com