How to clean earbuds like a pro?
Tech hygiene is as important as your personal hygiene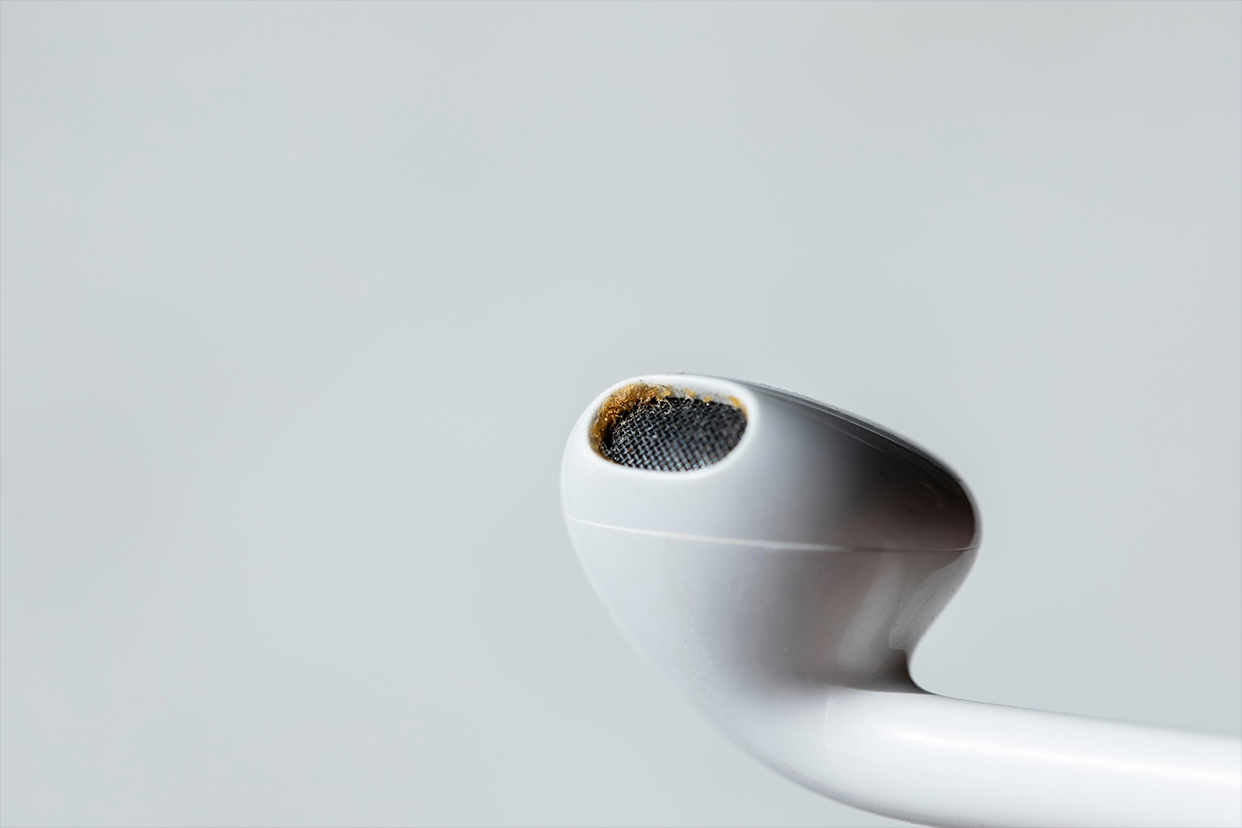 We all use our earphones almost daily, but many of us hardly think about cleaning them. Well, given how you put them in a sensitive area like your ears, anything dirty can cause multiple problems. Just like your personal hygiene, tech hygiene is also crucial. And you can do it by yourself in your home. It is straightforward once you get the hang of it. So, let's get into it
<!—H2 title-->
How to clean your earbuds?
Regardless of what type of earbuds you have, the standard one with wires, TWS, in-ear earphones, or over-ear headphones, the basic principles of cleaning these listening devices remain the same.
1) Unplug the wired earphones or unpair/disconnect the wireless ones before you start cleaning them.
2) Now grab a soft cloth that is lint-free to give them a surface cursory wipe. This will get rid of the dirt on the surface that is easily removable.
3) You can use a damp tissue to wipe them again. This will further get rid of more dirt if there is any.
4) You can use cloth as well. Dip a part of the lint-free cloth in lukewarm water. Make sure to wring it properly to remove any excess water.
5) When wiping, you can put some pressure and rub a little more on the hard plastic parts to get the dirt out.
6) For dried residue and ear wax on speaker mesh, and other areas, you can use a brush with a soft bristle to get the grime, ear wax, and dirt out. Most toothbrushes will work just fine here.
7) You can also use cotton swabs to do this.
8) If the dirt and grime are still persistent then put a few drops of rubbing alcohol on a piece of lint-free cloth or cotton swab and clean the mesh area as well as the hard plastic part of the earbuds.
9) Using rubbing alcohol will not only clean your earbuds but will kill microorganisms as well.
10) If your earbuds have removable silicone tips then you can remove them and then clean the mesh grill with the help of cotton swabs. You can add a few drops of rubbing alcohol.
11) As for the tips, there are special solutions of hydrogen peroxide available in the market to clean them. After continuous use, and exposure to oils, ear wax, and dirt, they can become dull. Soaking them for five minutes in the solution can make them look just like new.
12) Don't leave them in the solution for too long or they can become flimsier. After taking them out gently, rub dry them with a lint-free cloth.
13) For wired earbuds, you can clean the wires with a piece of damp cloth or use the same rubbing alcohol. Make sure you are extra gentle and careful as you might damage the wires.
14) Last but certainly not least, don't forget to clean the case of your earbuds. For the exterior, you can use either a damp lint-free cloth or you can use a few drops of rubbing alcohol as well. Don't wipe the insides of the port or openings.
15) For the interior of the casing, you can use a lint-free cloth or use a swab as well. Be gentle with it and avoid using any form of liquid to wipe the inside of the case.
<!—H2 title-->
Things to keep in mind
One thing to always keep in mind while cleaning any sort of electronic gadget is less is more, be it wiping, cleaning agent, or anything else.
1) Don't be too aggressive when cleaning as these are delicate gadgets.
2) Steer clear of the speaker mesh/grill, openings, input ports, and other sensitive areas.
3) Make sure the cloth you use for cleaning is lint-free as well as clean.
4) When using a damp cloth, wring it thoroughly to get rid of any excess water.
5) Avoid using any form of homemade cleaning liquid from soap or dishwasher.
6) Let them air dry completely after cleaning them before you start using them again.
Disclaimer: This post as well as the layout and design on this website are protected under Indian intellectual property laws, including the Copyright Act, 1957 and the Trade Marks Act, 1999 and is the property of Infiniti Retail Limited (Croma). Using, copying (in full or in part), adapting or altering this post or any other material from Croma's website is expressly prohibited without prior written permission from Croma. For permission to use the content on the Croma's website, please connect on contactunboxed@croma.com