How to connect smartwatch to a smart speaker
For a truly connected home experience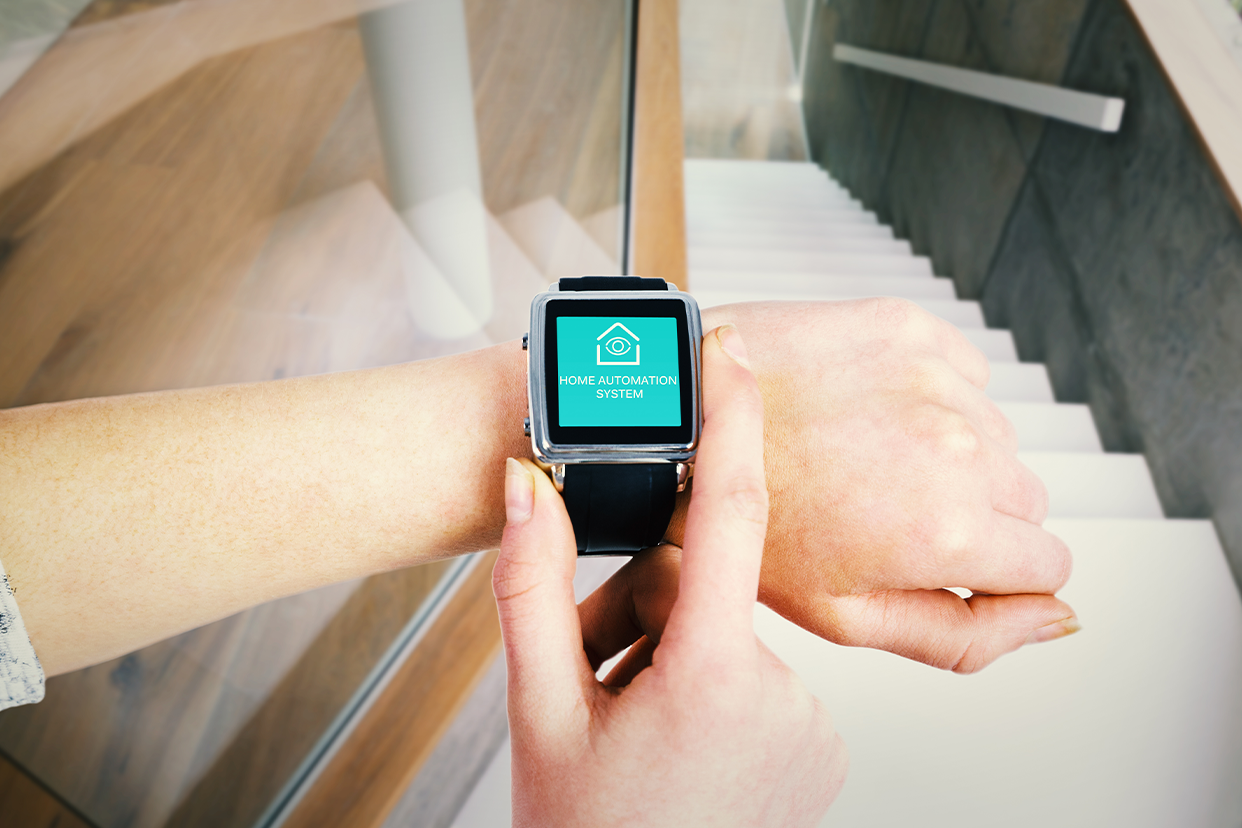 Smart accessories and smart home appliances have become more common lately, allowing us to be always connected. Smartwatches are one such device. A lot of you may think that the functionality of a smartwatch is limited to syncing your messages, music, text and call notifications from your smartphone, and fitness tracking. However, we're here to tell you, that's not the case. What if we told you, you could connect your smartwatch with your smart speakers, to control your smart home products?
With the right setup, you can connect your smartwatch to your smart speaker and control the rest of your smart home products. This means you can manage your home right from your wrist, allowing you to control your lights, locks, thermostats, and pretty much all other smart products with ease. Read on to find out how.
<!—H2 title-->
How to connect a smartwatch to a smart speaker on Android?
To connect your smartwatch to a smart speaker, start by pairing your settings in the Google Home app. Once connected, you can operate your smart speaker with voice commands and control many of the other smart devices in your home.
<!—H2 title-->
How to enable HomePod controls on your Apple Watch?
Apple Home is another option for connecting a device to a speaker and controlling many of the same products. The first step to controlling your HomePod with your Apple Watch is to connect your iOS device to your HomePod via AirPlay. This allows you to access your HomePod's controls directly on your watch, regardless of whichever watchOS you have.
1. Connect your iOS device to your Apple Watch
2. Open Control Center on your iOS device and long press the "Music" card.
3. Once your device connects to the HomePod, you will be able to control it directly from your Apple Watch.
Google Assistant is also a great tool to let you control your smart devices using voice commands. You can also control your smartwatch via Alexa, enabling you to control multiple devices such as thermostats, plugs, switches and lights. You can also use it to dim the lights and arm your security system. Additionally, it is possible to suggest ways of using voice assistants with compatible devices such as Alexa or Apple Siri. This will allow you to control multiple devices with a single voice command instead of having to use multiple apps. You can control HomeKit-enabled accessories like lights, locks, thermostats, window shades, and more.
Disclaimer: This post as well as the layout and design on this website are protected under Indian intellectual property laws, including the Copyright Act, 1957 and the Trade Marks Act, 1999 and is the property of Infiniti Retail Limited (Croma). Using, copying (in full or in part), adapting or altering this post or any other material from Croma's website is expressly prohibited without prior written permission from Croma. For permission to use the content on the Croma's website, please connect on contactunboxed@croma.com