Here's how you can get rid of smelly clothes and mould
Don't be the guy everyone looks at in the elevator!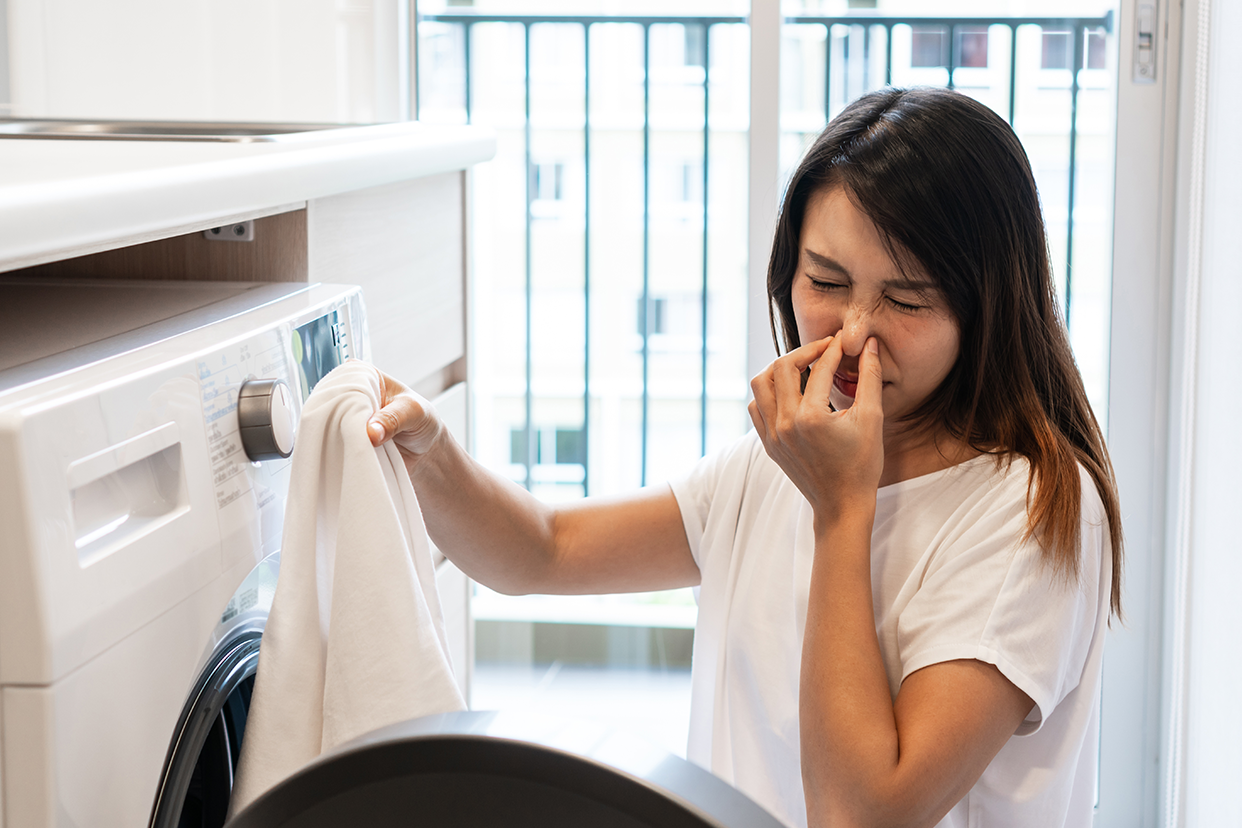 Smelly and mouldy clothes may sound disgusting, but the phenomenon is more common than you think. All it takes for mould to form on your clean clothes are sweat or spilt food, and any accumulated bacteria will do the rest. Eventually, your favourite garments may develop a lingering smell that is unpleasant and embarrassing. Does this mean its' time to discard your favourite shirt? Not really.
With the right treatment, you can get rid of mould and smell on your clothing items. In this guide, we'll show you how to identify the source of smelly and mouldy clothes, as well as how to properly wash and dry your clothes to remove odours. Let's go.
<!—H2 title-->
What causes smelly and mouldy clothes?
If you have noticed mould building up in certain areas of the closet, it is likely caused by a combination of improper laundering and poor ventilation. Mildew growth is common when fabrics are left damp for too long. This can happen when laundry isn't dried properly or if clothes are left wet in the washing machine or hamper for an extended period. In addition, having excess moisture in the air due to inadequate ventilation in your closet can cause moisture to stay on fabrics and contribute to mould growth.
The best way to tackle smelly and mouldy clothes is by implementing a proper washing technique and improving air circulation in your closet or room. Taking these steps will help keep your clothes fresh and prevent further build-up of odours.
<!—H2 title-->
How to prevent mould on your clothes?
Begin by following the care instructions on your clothing tags. Washing your clothes too often or not enough can cause mould. When washing fabrics prone to odours, always use mild detergent and warm water instead of hot water. Additionally, make sure to shake out any towels and bedding before putting them in the washing machine to prevent the build-up of bacteria which may trigger odours and bacteria growth.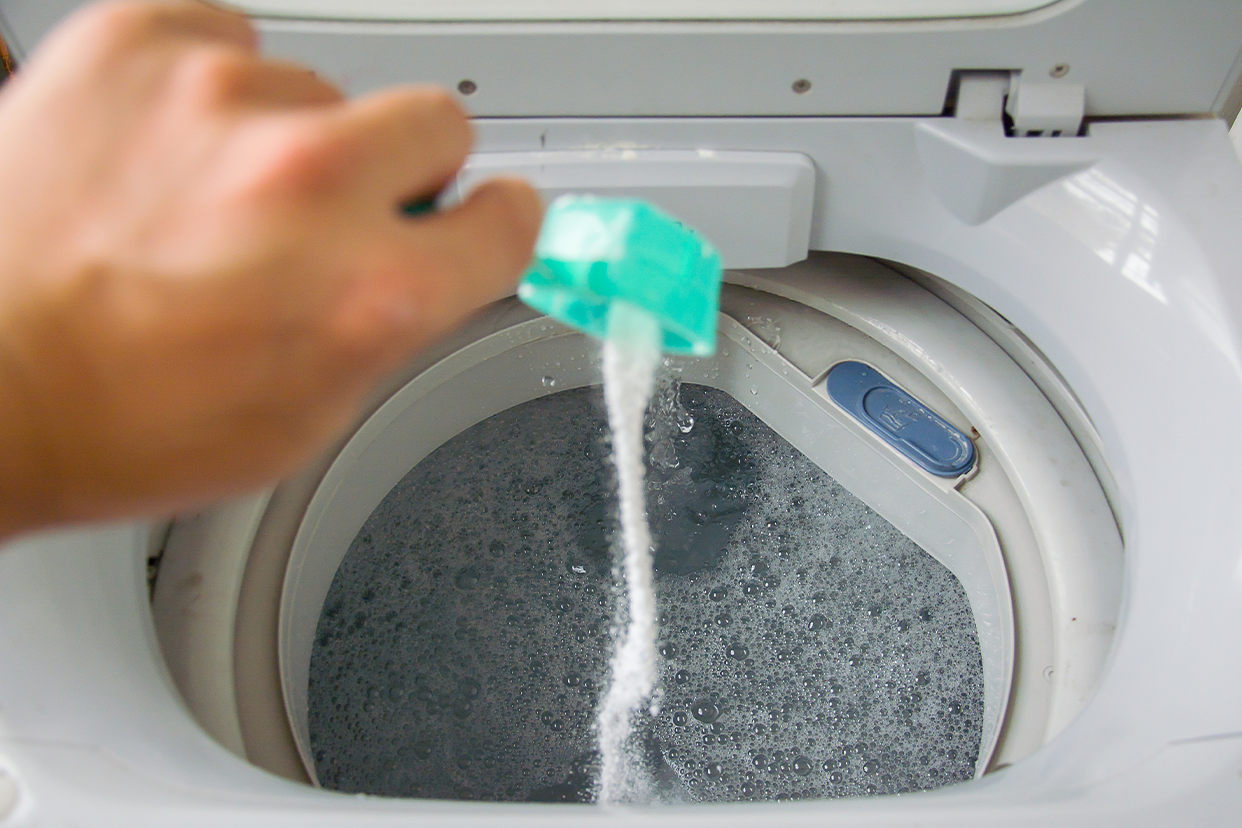 Finally, ensure your laundry room is well-ventilated and that clothes are hung or laid out to dry properly. Wet clothes left in the washer for too long can cause mildew and other odours. Taking proper care of your laundry will rid you of smelly laundry once and for all!
<!—H2 title-->
Home remedies to get rid of odour and mould
Baking soda is one of the most effective ingredients when it comes to removing unwanted odours from your clothing. All you have to do is add half a cup of baking soda to the washer with your laundry detergent and wash the clothes on a normal cycle. This will help absorb any unpleasant smells and leave your clothes fresh and clean.
Vinegar has natural anti-bacterial properties and can be used to get rid of mould and mildew on clothes. Add a cup of white vinegar in the washer with your laundry detergent and wash on a warm cycle for the best results. The vinegar will help remove the mouldy smell from your clothes leaving them smelling fresh.
Sunlight is one of the best natural disinfectants out there, so don't forget to hang smelly and mouldy clothes outside in direct sunlight for a few hours before washing them. The sun's rays will not only help kill bacteria but also keep your clothing looking brighter!
No one likes the smell and sight of mouldy, musty clothes. Ensuring you practice careful laundry habits such as washing your clothes immediately after use and taking them out of the washer as soon as the cycle ends can go a long way in keeping your wardrobe free from any unpleasant odours.
Disclaimer: This post as well as the layout and design on this website are protected under Indian intellectual property laws, including the Copyright Act, 1957 and the Trade Marks Act, 1999 and is the property of Infiniti Retail Limited (Croma). Using, copying (in full or in part), adapting or altering this post or any other material from Croma's website is expressly prohibited without prior written permission from Croma. For permission to use the content on the Croma's website, please connect on contactunboxed@croma.com