How to make the most of your iPhone
Streamline your iPhone according to your needs and gear up for a breath-taking journey that ensues.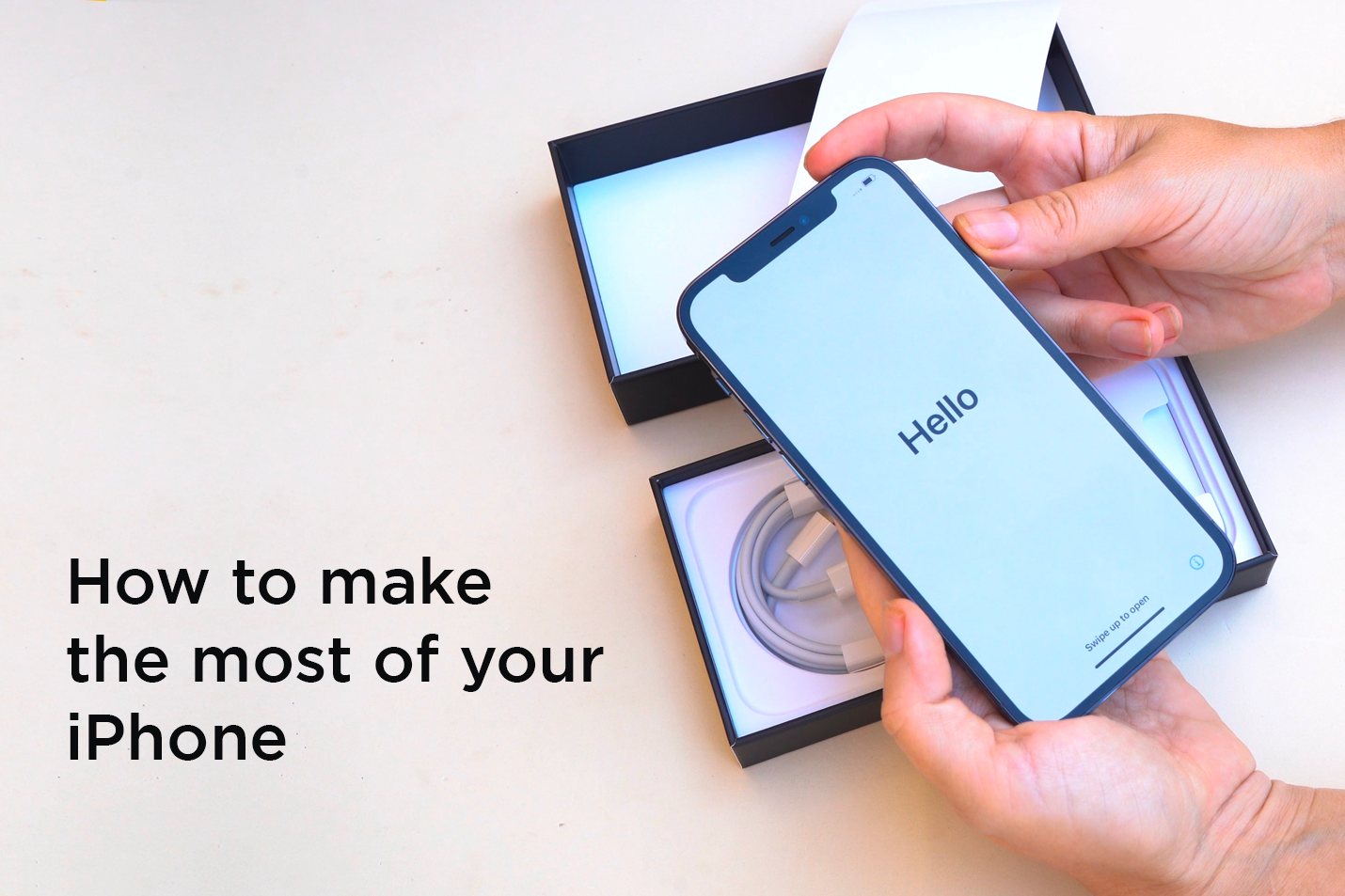 Ever since the first iPhone was unveiled, back in 2007, by Steve Jobs, it changed the whole definition, purpose, and functionality of smartphones. It instantly became an integral part of our daily lives. As they evolved, they became more functional and more powerful. We depend on our iPhones for a variety of crucial as well as trivial and fun tasks. They have become a necessary tool at this point. But most of us aren't using them to get the most out of them or setting them up in a way that suits our individual preferences. Let's look at a few of the many simple things you can do to get the most out of your iPhone.
Exploiting the ecosystem
If you have an iPhone, chances are you may have other Apple products too; like a MacBook, an iPad, or an Apple Watch. You can seamlessly pair your phone with them to receive and reply to texts, share images and documents, take phone calls and more. To enable the feature of taking phone calls or receiving messages on other Apple devices, just follow these simple steps.
Tap on the Settings app
Tap on iPhone (or Messages)
Tap Allow calls on other devices (or Text message forwarding)
Toggle which device you would like to receive and send phone calls or messages to
Streamline your notifications
Turning off almost all notifications except important ones like Google apps, Amazon Prime delivery, Uber Eats, etc can reduce the number of distractions you receive and make you less prone to picking up your iPhone for useless things. To do so follow these steps.
Open the Settings app
Go to Notification
Select individually the apps and turn them off according to your preference You can also turn off "badges" as well so you won't have to see the number of notifications on the app and avoid the urge to open those apps.
Using Siri
Rather than using apps like Reminder to remember certain tasks and things, you can utilise Siri. It works well if you give it a try. It is certainly a faster and more efficient way to set up a reminder or do many other things with your phone. You just have to activate Siri and talk to it. You can use Siri for tasks such as searches, calling, music controls and more as well. Siri is rapidly getting better and utilising it on a day-to-day basis will eventually make your interaction with your phone more streamlined and efficient.
Use Face ID with a Mask
Ever since the physical home button was taken away, it was met with not-so-favourable reactions from almost everyone. It became more apparent during the pandemic when we couldn't unlock our iPhones while wearing a mask. Well, now you can unlock your iPhone with a mask on as well. To do so, follow these steps.
Go to the Settings app
Choose Face ID & Passcode
Select Face ID with a Mask
Turn the feature on
Privacy Report
Privacy is a major concern for every individual. We use so many apps and agree to their terms and conditions without even reading them. Now you can get an App Report that lets you see how often apps accessed permission-dependent data such as location, camera, microphone, etc.
Go to the Settings app
Select Privacy
Now look for the App Privacy Report
Turn that feature on
This will provide you with a holistic report about what your apps are accessing as well as how often they're accessing that information.
Watch and listen with your friends & family
SharePlay is a feature that lets you call your group of friends over FaceTime and enjoy listening to music or watching movies together while in the comfort of your home. For this, you need iOS 15.1 or later.
Start a FaceTime call, either with a person or a group
Swipe back to your home screen
Open supported apps
Select a song or a movie
When prompted, tap on SharePlay to confirm that you want to share the content
Shift your keyboard
There are times when one of our hands is not free and we need to type from the only available hand. But the problem with it is that we can hardly reach the alphabets with our thumb. Well there's an easy hack to that.
Simply tap on the globe or emoji icon at the bottom of your keyboard.
On a pop-up, you will see options for the left and right keyboards
Select what you need and viola!

These are just some of the countless things you can do to make your phone behave according to your liking and use it to its maximum potential. As a general habit, one can frequent the Settings app to explore more and more features on their own. Happy Discovery!

Disclaimer: This post as well as the layout and design on this website are protected under Indian intellectual property laws, including the Copyright Act, 1957 and the Trade Marks Act, 1999 and is the property of Infiniti Retail Limited (Croma). Using, copying (in full or in part), adapting or altering this post or any other material from Croma's website is expressly prohibited without prior written permission from Croma. For permission to use the content on the Croma's website, please connect on contactunboxed@croma.com