How to send confidential mails on Gmail?
Steps to secure your private and sensitive message on Gmail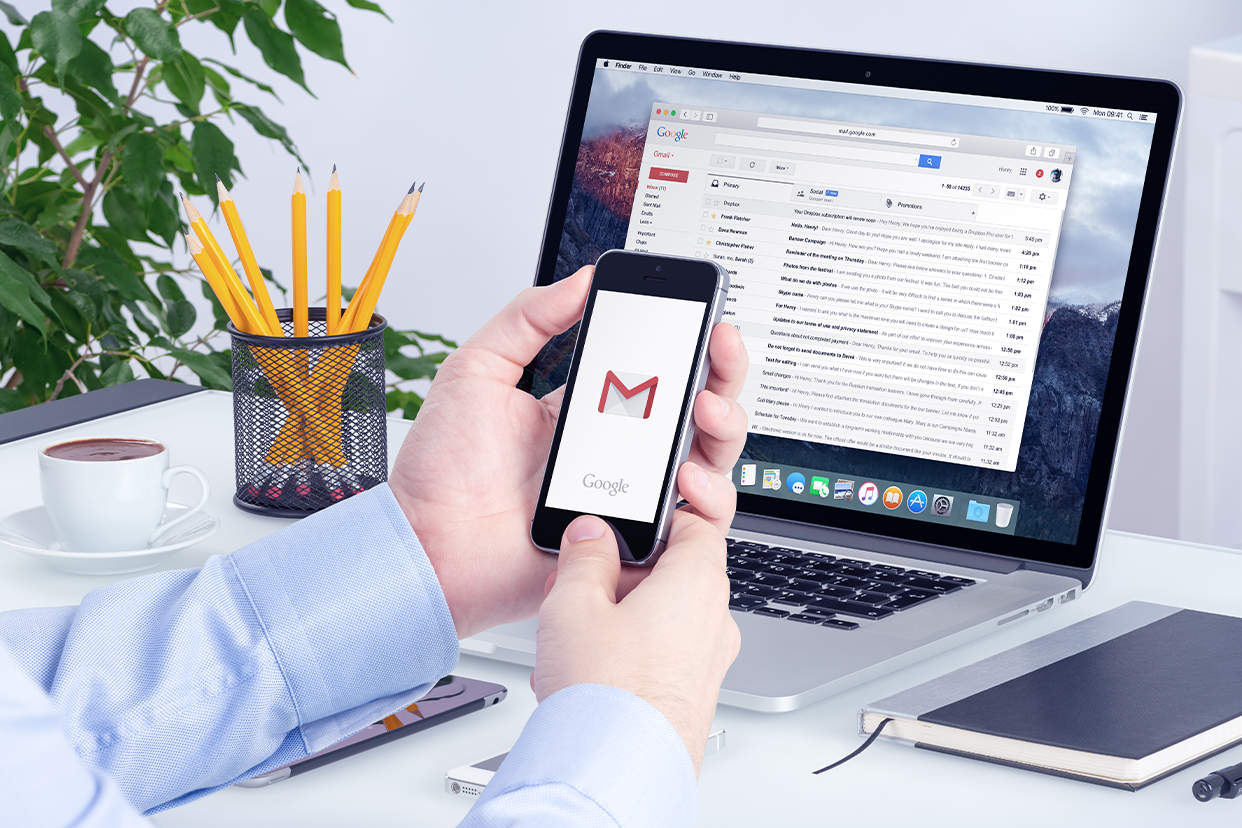 If you are considering an extra layer of security while sending emails, then look no further. Gmail's "Confidential Mode" is exactly that. It has been created so that only the intended recipient gets to see the email sent by you.
<!—H2 title-->
What is Gmail's confidential mode?
A code is required for the intended recipient to read your email when you use confidential mode in Gmail. Your recipient will receive an email confirming that they have received a confidential message. A code sent via email or SMS will verify their identity before they can read it.
Emails received will not contain any of the contents of the message. Google's servers store the message instead. After being verified, confidential mode messages also expire after a certain time. The expiration period can be set as per your need.
Neither the message nor its attachments can be forwarded, copied, printed, or downloaded when in confidential mode.
You can use confidential mode to:
Decide when the message will expire
Access to messages can be revoked at any time
Open messages by asking for a verification code via text
<!—H2 title-->
Steps to send a confidential mail on Gmail
You should make sure that you have enabled confidential mode on Gmail.
Look for the confidential mode icon at the bottom of a new message to verify that you can access this mode.
A toggle switch for Turn Confidential Mode On/Off will appear if you hover over it.
To enter confidential mode, click the icon.
In the pop-up that appears, you can specify how long you want recipients to have access to your messages before they expire, ranging from one day to five years.
There is a Require Passcode category below the expiration date. You can also request a passcode that will be texted to the person you're emailing if they have Gmail, and you would like to add a layer of security. Even if you select No SMS passcode, a passcode will be emailed to your recipient if they don't have Gmail.
Compose your mail as normal.
The message will display a notification at the bottom that it is being sent in confidential mode.
All these options can be disabled at any time in your Sent folder, where you can access your message.
<!—H2 title-->
On your Mobile
There are some differences between the steps in your laptop browser and mobile phone. However, most of the steps are the same. For iOS and Android users, the process is the same.
Write down your message.
In the top-right corner, tap the three vertical dots, then choose Confidential mode.
You will be able to choose whether the message should be password-protected and how long recipients can view the message.
After sending the message your screen will display a small window at the bottom detailing how long it will last before it expires once the settings are adjusted.
<!—H2 title-->
When you receive emails in confidential mode
You can use confidential mode for Gmail users or non-Gmail users. It's relatively straightforward for Gmail users to receive and open a confidential message:
There is no Forward button, and a banner informs the recipient that the email cannot be forwarded, copied, printed, or downloaded. Otherwise, the confidential mode emails look like normal mode mail.
When an email expires, it disappears completely.
It's more difficult for non-Gmail users. They must click on a link to view a confidential email they receive from a Gmail account. It works, but it's a bit tedious.
However, a confidential mode isn't effective in preventing recipients from taking screenshots or photos of your messages or attachments. Malicious programs may still enable recipients to copy or download your messages.
Despite Gmail's confidential mode, email is never completely secure, regardless of how secure it is in Gmail. Hackers can easily intercept messages sent and received unencrypted. Gmail doesn't support encrypted email, but it can be set up.
Disclaimer: This post as well as the layout and design on this website are protected under Indian intellectual property laws, including the Copyright Act, 1957 and the Trade Marks Act, 1999 and is the property of Infiniti Retail Limited (Croma). Using, copying (in full or in part), adapting or altering this post or any other material from Croma's website is expressly prohibited without prior written permission from Croma. For permission to use the content on the Croma's website, please connect on contactunboxed@croma.com