8 tips to make your iPhone battery last longer
Simple hacks to maximise battery life and iPhone's lifespan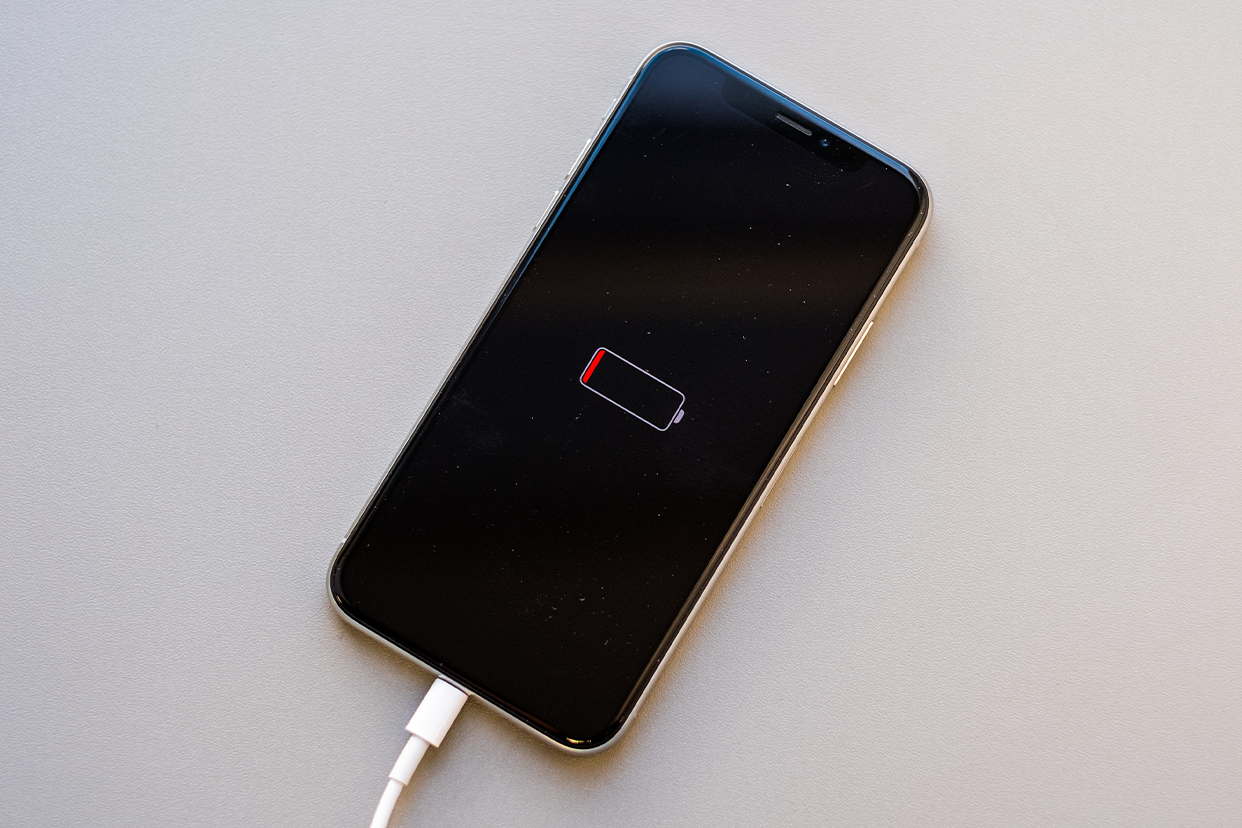 It's no secret that iPhones are powerful, intuitive, and fun, but they also have some pitfalls. Despite all the advancements, an iPhone battery typically lasts a day, which means you have to hunt for a charger and power point before you head to the bed. While one can't drastically increase an iPhone's battery life, there are some tips to make sure it lasts a bit longer.
<!—H2 title-->
8 tips to maximise battery life on iPhone
Avoid extreme temperatures
Temperatures ranging from 16°C to 22°C are ideal for an iPhones to run smoothly. It is also possible to further damage the device by charging it when the ambient temperature is high. A battery can even be irreversibly damaged if it is stored in a hot place.
Update to the latest software
It is common for Apple to release software updates for a variety of reasons, including enhancing privacy, fixing bugs, and adding new features. Apple also tends to add newer energy-saving measures with such updates. So make sure your device is updated with the latest software version.
iPhone displays today are bright and beautiful, but the former can come at the cost of battery life. One should use the automatic brightness feature, which adjusts the levels based on ambient light conditions. Another way of boosting battery life is to turn on Dark Mode.
Battery life can be improved by enabling the Low Power Mode. Besides reducing background activity, it also reduces your screen's brightness more quickly when it's inactive. When the iPhone's battery is at 20%, a popup will appear asking you to enable Low Power Mode. Alternatively, open Settings and scroll down to Battery. Toggle Low Power Mode on. Your iPhone's battery icon will be yellow when Low Power Mode is active
Take breaks from charging
Leaving your iPhone plugged in to the charger even after its fully charged can be harmful for the battery. When charging your smartphone, run it down as far as possible between charges to prolong its battery life. As your battery charges more frequently, it retains less energy.
Even if you don't want to completely shut down most apps, you can limit their battery usage when they're open. Apps that are paused regularly refresh in the background to stay up to date. Since background refreshes drain your battery, it is a good idea to specify which apps are allowed to do so. Select General in your Settings app. Select Background App Refresh. The feature can be completely turned off or toggled on and off for each app.
View Battery Usage information
A simple way to determine which apps use the most battery life on your iPhone can help you save battery life. Navigate to Settings, Battery, and Battery Usage by App. The highest battery-consuming apps will be listed first, followed by the lowest. Don't hesitate to delete any apps that are juice hogs.
Manage your notifications
You may not realise it, but the notifications on your iPhone too drain your battery power. Using only certain apps and limiting how often they send notifications will save battery life on your iPhone. App notifications can be manually adjusted. If you want to change when, where, and how notifications are displayed for any listed app, tap the arrow next to it.
Looking at your iPhone's battery health will help you determine how to best conserve your iPhone's battery. If these suggestions still don't give you enough battery life, consider an external battery pack or a case that includes one.
Disclaimer: This post as well as the layout and design on this website are protected under Indian intellectual property laws, including the Copyright Act, 1957 and the Trade Marks Act, 1999 and is the property of Infiniti Retail Limited (Croma). Using, copying (in full or in part), adapting or altering this post or any other material from Croma's website is expressly prohibited without prior written permission from Croma. For permission to use the content on the Croma's website, please connect on contactunboxed@croma.com