Gaming: 4 side effects of playing video games for long hours
A couch potato you shouldn't be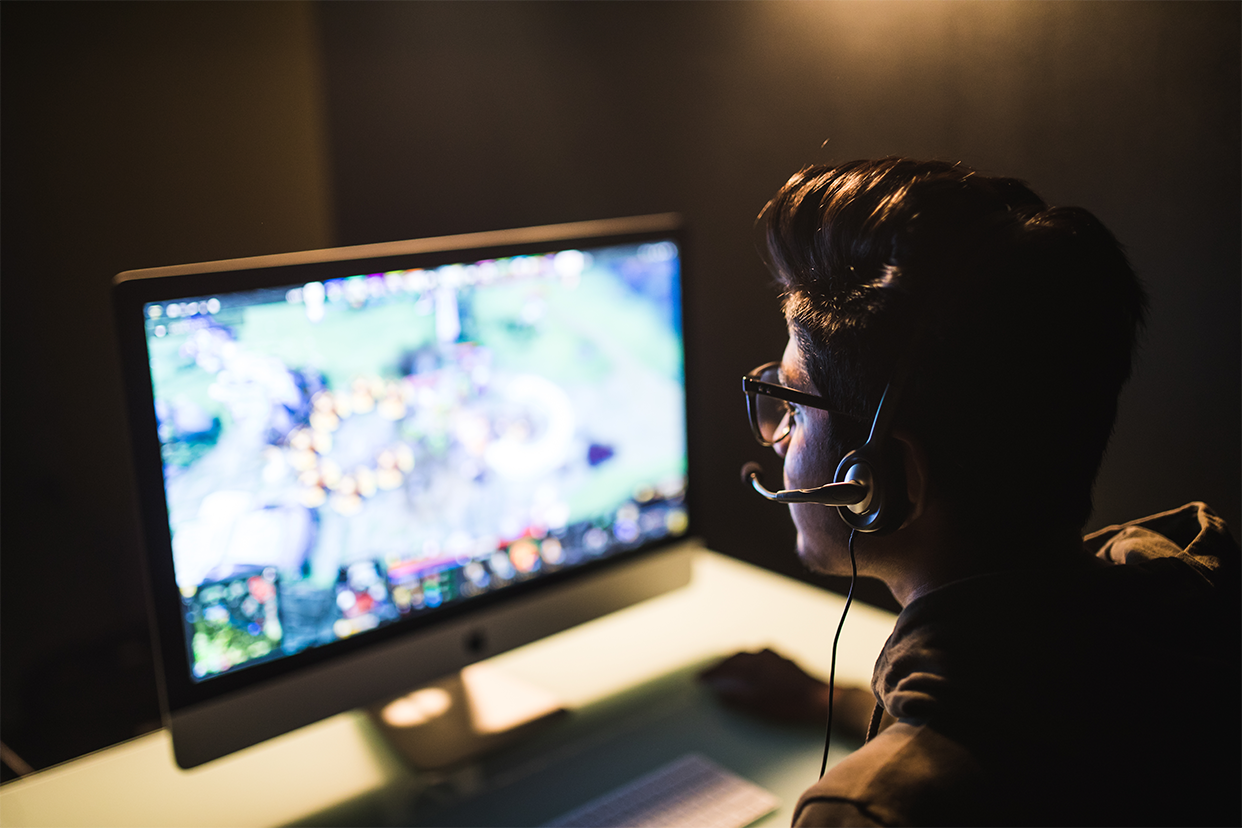 If you're a gamer, then you must have been guilty of playing games for long hours. However, sitting for long hours staring at a screen can potentially be detrimental to one's health. Experts recommend that you stand up and move about every 15 minutes or so. But are there really any side-effects to long hours of gaming? Turns out there are. Read on to find them out.
<!—H2 title-->
4 side-effects of over-gaming
Dopamine addiction: One of the things that makes video games enjoyable is the reward circuitry in your brain. Dopamine is a neurotransmitter that is released by your brain that controls how enjoyable video games make you feel. You experience joy when dopamine activity occurs in the nucleus accumbens, the pleasure centre of your brain.
Your brain continuously releases dopamine when playing video games, with sporadic unpredictable bursts. Your brain becomes accustomed to this consistent flow of dopamine over time, and the nucleus accumbens needs even more dopamine rush for gaming to feel enjoyable. That makes it impossible for you to enjoy anything that isn't a video game.
Physical health atrophy, obesity, heart problems: Your body will begin to suffer more the less you walk about and exercise. Weight gain, muscle loss, painful joints, and bad posture are typical examples. Sitting in the same position all day long on a regular basis can have other detrimental effects on your physical health, such as chronic headaches and neck and back issues.
A small percentage of gamers will also develop obesity as a result of their excessive gaming, despite the fact that there is a relatively low association between obesity and video gaming. Heart issues and illnesses connected to the heart can also result from obesity.
Social disconnect: The gaming community has a serious problem with social isolation. This is one of the consequences of video games that receives the most attention. Despite playing multiplayer games, we hardly ever interact with the players. Genuine human interaction is more likely to occur in some cultures than others. These are the exceptions though. Your mental health can suffer greatly if you spend a lot of time alone. Humans were not intended to be lonely entities by evolution. We thrive in social settings where we can help one another.
Escapism: We are aware that playing video games can be a safe haven for people to go to when they don't feel prepared to handle their life's difficulties. But occasionally, things can go wrong. It's a problem if playing video games keeps you from discovering solutions to your problems. There is a probability that you are not tackling the issues in your life if you spend ten hours a day playing video games.
<!—H2 title-->
How long can you actually play video games every day?
There is no set time limit for how long it is safe for adults to engage in video games. But, Jean Twenge, a psychology professor and researcher at San Diego State University, claims that "one to two hours a day is the safe limit for teens."
You are probably playing video games too much if you neglect your health, your family, or your job. However, you'll probably be fine if you can fit all of this stuff in yet still have time to play five hours of video games every day. Like most activities, gaming should be done in moderation. 
However, if you engage in video games for at least two hours every day, your main concern will be making sure you take adequate breaks while you play games. Taking regular 15-minute breaks while gaming is essential for your long-term health.
Disclaimer: This post as well as the layout and design on this website are protected under Indian intellectual property laws, including the Copyright Act, 1957 and the Trade Marks Act, 1999 and is the property of Infiniti Retail Limited (Croma). Using, copying (in full or in part), adapting or altering this post or any other material from Croma's website is expressly prohibited without prior written permission from Croma. For permission to use the content on the Croma's website, please connect on contactunboxed@croma.com