How to remove water from a phone speaker?
Simple steps to save your phone from fatal damage.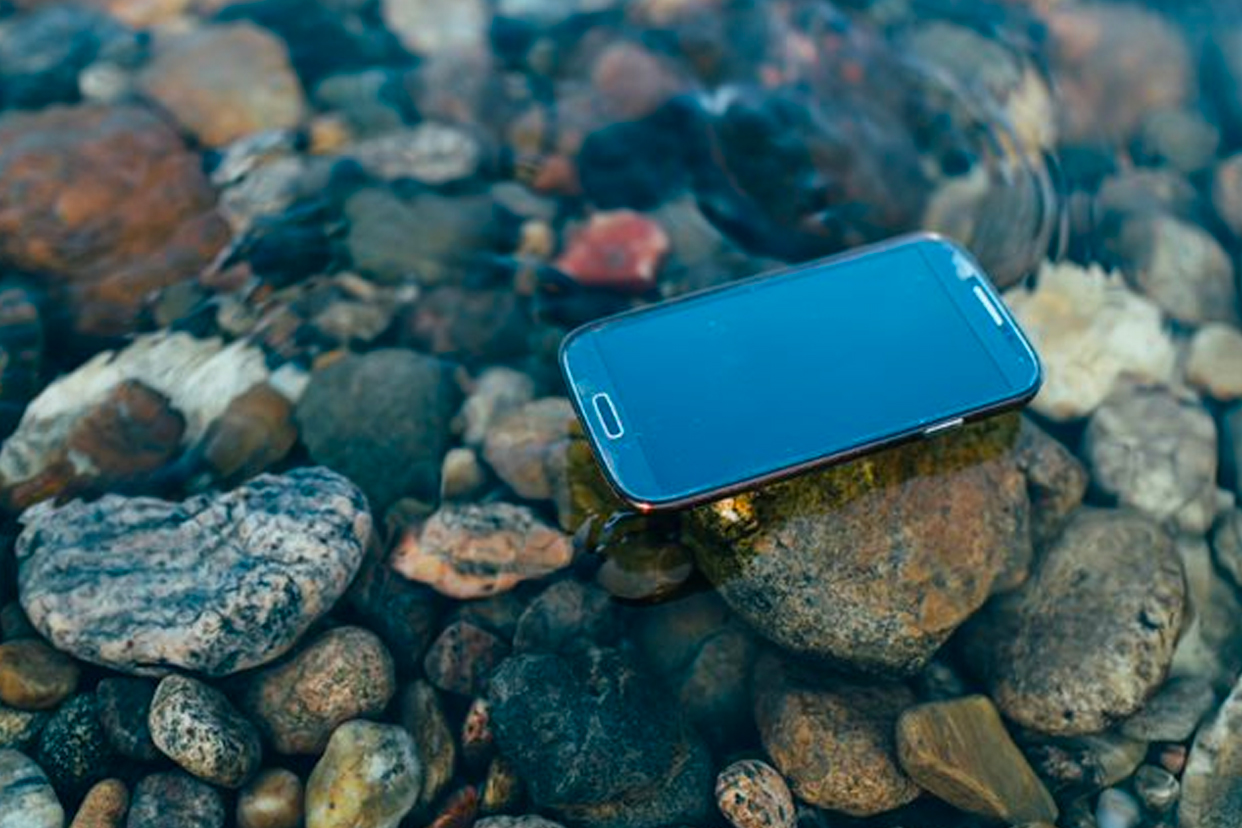 From washrooms to board meetings, we take our phones everywhere with us. Well, we won't get into the debate about whether you should or shouldn't take them into washrooms but one thing is for sure, we can sometimes put the phone in a compromising position. Water and electronics don't mix well. Even though we are cautious, accidents happen more often than you might think. And if you are clumsy with your phone around water then there is a good chance that your phone's speaker will trap some water. Well, worry not, we have got you covered.
How to remove water from your phone's speakers?
Even if you have a waterproof phone, there is a good chance it will still clog your speaker outlets. So here are a few tricks you can use to unclog/remove those tiny water droplets from your speakers.
- Using the in-built feature to blast a high-frequency sound that will blow out any excess water trapped in those speaker meshes. Most modern phones, even without the official IP rating, have some protection to block water from damaging the internal parts for a certain period.
- You will find an option something similar to "Clear Speaker" or "Speaker Clean" in the settings menu under additional settings. In many Android phones, the name might be different. You can search for the keyword "Speaker" on the search bar inside the settings menu. There is a dedicated feature on iPhones by the name of "Water Eject".
Also Read: 3 ways to track a mobile phone
- If your phone doesn't have a native feature then you will find plenty of apps available on the play store or App store for free. You can install one after searching for a bit and going through a couple of user reviews.
- Many times you should just let gravity do its thing. You can prop the phone against the wall in a way that the speaker mesh is directed toward the ground so that the excess water can drain itself on its own. One thing which you shouldn't do at all is use a blow dryer. It will just push the water in rather than take it out.
Also Read: 5 easy ways to clean your phone from the outside and inside
- You can use a cotton swab/Q-tips to soak some of the water. You may also use lint-free towels to do this.
- Last, but certainly not least, you can use a desiccant or a substance that will form dryness by retaining water. The easiest way to achieve this is by putting your phone into a rice container. Leave it for a considerable amount of time. A thing to keep in mind while doing this is you should switch off your phone and make sure the rice doesn't get into other ports of your phone.
Disclaimer: This post as well as the layout and design on this website are protected under Indian intellectual property laws, including the Copyright Act, 1957 and the Trade Marks Act, 1999 and is the property of Infiniti Retail Limited (Croma). Using, copying (in full or in part), adapting or altering this post or any other material from Croma's website is expressly prohibited without prior written permission from Croma. For permission to use the content on Croma's website, please connect contactunboxed@croma.com