Tips to make audio streaming apps sound better on your headphones
Get richer sound from Spotify, YouTube Music and more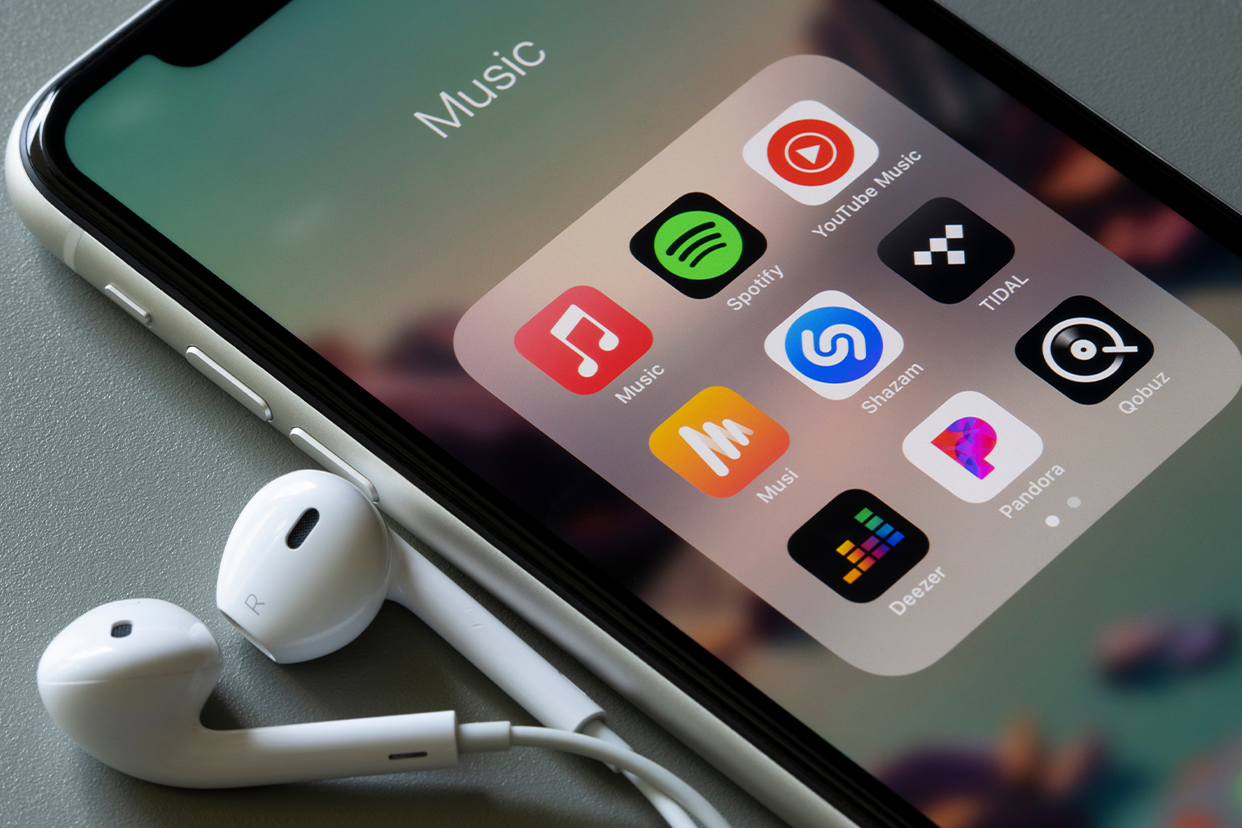 In this article, we will take a look at some of the most effective ways you can improve your audio streaming experience. We'll cover topics such as EQ settings, audio sampling rate and digital signal processing, so that you can make sure that your ears get what they deserve whenever you stream music or podcasts.
<!—H2 title-->
How to improve the sound quality of streaming audio
There are a few tricks that can dramatically improve the sound quality of audio streaming apps like Spotify and YouTube Music. The first step is to make sure that you're using the highest possible audio settings. Check your streaming app's settings and make sure that it's set to stream at a high bitrate. Some apps will also have built-in features to tone down the audio quality when you're streaming on mobile data instead of Wi-Fi. If extra data usage is not a problem, consider turning off this auto feature so you can stay locked in at the highest possible streaming settings.
Next, make sure you're making the most of the headphones or earphones you use. If your audio accessory of choice comes with features like noise cancellation, you can use it to make your listening experience better. Other features like EQ support and volume enhancer will help you control the sound output to an extent.
<!—H2 title-->
Sound settings you should enable for a better sound quality
You can do a lot to enhance the sound quality of your audio streaming app by making use of its sound settings. These settings allow you to customise how your music sounds, and whether or not you want to make use of them is up to you. Here are some sound settings you should enable for a better sound quality:
1. Equaliser: This allows you to adjust the volume levels of each frequency range in the song, allowing for more detailed control over the sound.
2. Surround Sound: This feature provides an immersive experience by replicating a theatre-like environment where different sounds come from different directions.
3. Bass Boost: This setting allows you to add more emphasis on the low frequencies, giving songs more depth and power.
4. Volume Leveller: This setting evens out variations in volume which prevents abrupt changes in volume and helps maintain an evenly balanced listening experience.
5. Reverb: This effect gives your music a warmer, fuller feel by creating an echo-like effect which gives the impression that your music is playing in a larger space.
If you're looking for improved sound quality while streaming music or podcasts, these tips should help you get started on improving your listening experience without compromising too much on data usage or audio fidelity.
Disclaimer: This post as well as the layout and design on this website are protected under Indian intellectual property laws, including the Copyright Act, 1957 and the Trade Marks Act, 1999 and is the property of Infiniti Retail Limited (Croma). Using, copying (in full or in part), adapting or altering this post or any other material from Croma's website is expressly prohibited without prior written permission from Croma. For permission to use the content on the Croma's website, please connect on contactunboxed@croma.com