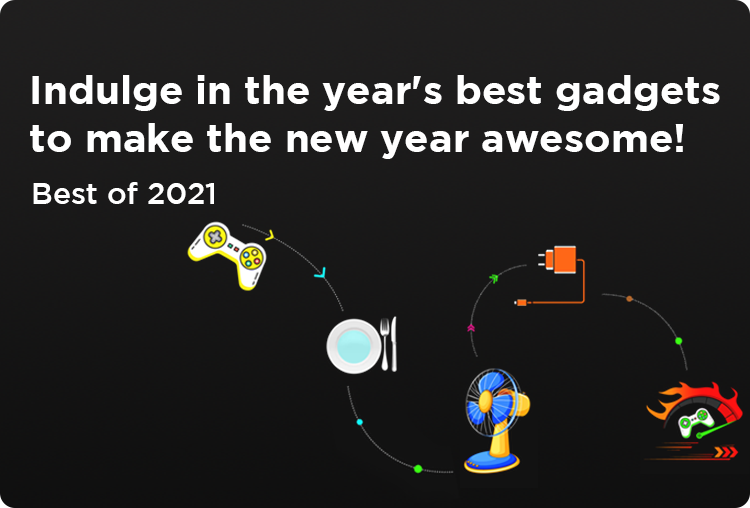 2021 has been a year of tech innovations that brought forth life-changing gadgets and appliances for everyone. But before we bid adieu to the year that was, why not unbox the best and highlight the best of 2021? Croma's 2021 unboxed brings to you some of the products and product categories that were most popular in 2021.
Apple iPhones were among one of the most sought-after mobile phones, and the Android-based phones like OnePlus, Samsung, Vivo, OPPO packed a solid punch and were in great demand. The laptop category is highly charged up. A wide range of new laptops was introduced in different price segments, catering to the ever-growing varied needs. Televisions brands successfully wooed customers by balancing features with prices, and we, as ever, struck the chord with our customers by providing deals like never before.
Home and kitchen appliances remain the most essential products, and so the demand was high for products like mixer grinders, toasters, food processors, electric kettles, microwaves, water purifiers, and other kitchen accessories. As more people sought comfort, appliances like refrigerators, washing machines, and air conditioners gained traction. Indians are fond of music, which is why various audio devices like portable speakers, soundbars, earphones and headphones were in huge demand.
The year is ending, but the best-selling gadgets of this year continue to deliver stellar performance and have a lot of steam left for some years to come. So, if you missed out on buying them earlier, you don't have to miss out now.